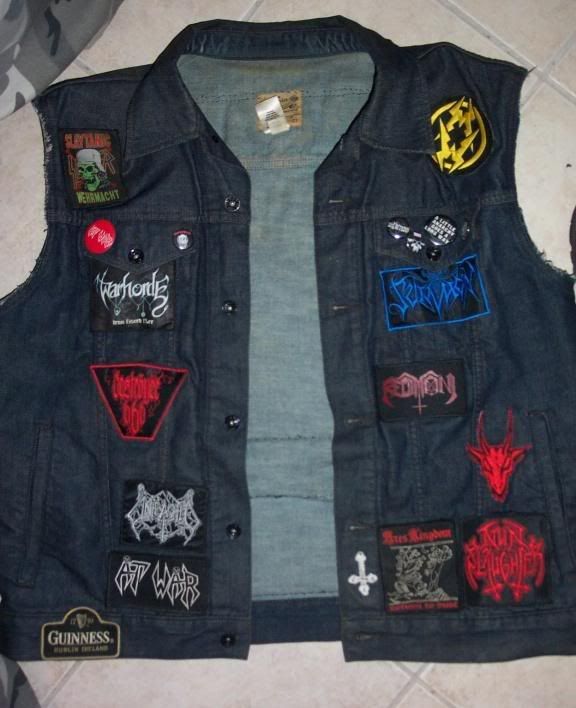 I've been working on mine for about six months. It still needs a few dozen more patches before I move onto another one.
A lot of the patches I received from band members themselves, such as the Nocturnal Fear and Summon ones, and I got the Warhorde one as part of my payment for an album cover. I'm also doing some thing for Ares Kingdom right now, which I am very excited about.
The backpatch was hand painted on fabric cut from an old pair of jeans. I wish I waited to get some better fabric, but it still looks pretty cool in that DIY thrashpunk fashion.
It's gotten vomit, piss, shit, a huge variety of alcoholic drinks and several other things on it, and has never been washed. Luckily I wear it out in the rain as much as possible:)
For those looking for one stop patch shopping (other than rockabilia, of course)-
http://www.hellsheadbangers.com/
http://www.blackenedmoon.com/
I bought a bunch of stuff from Chas (Summon, Nocturnal Fear) last time I was in Lansing, MI. He's not the best about updating stuff, but he's a really nice guy and is pretty good about getting stuff to you. He doesn't have pictures of all his stuff, but I'm pretty sure all of his patches are really high quality as the 5 got from him where.
http://www.officialabyssrecords.com/