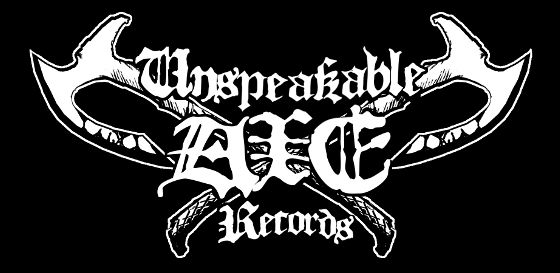 We are proud to announce the launching of a new Dark Descent sub-imprint, Unspeakable Axe Records. Unspeakable Axe is intended as a complement to Dark Descent's crushing roster of death, black and doom metal. We will be focusing on bands influenced by and existing in the same indefinable territory as some of the founders of extreme metal - bands like Possessed, early Sepultura, and Hellhammer - as well as the ones that deliberately blurred the lines after they were already established, like Messiah, Merciless, Deceased..., Varathron, Mortuary Drape, and others. And as you can tell by our name, we're not averse to Autopsy-esque (or just plain bizarre) death metal, either. If it's fast and loud and has at least some thrash in its veins, we're probably into it.
You can find the label here on Facebook:
http://www.facebook.com/pages/Unspeakable-Axe-Records/336027519832146
If you're interested in submitting a demo, drop us a line. And watch the Facebook page for upcoming announcements on our first releases.