I decided to compile much of my music onto one site just to make things easier. I'll keep this updated as I release any new albums.
http://musicforthedead.com
All digital album downloads are $1. Physical CDs are $5 + S/H.
EDIT: digital downloads are now free.
Current bands/projects:
Only a Shadow Remains - death metal
Licrest - Death Doom
Yfel - Black metal
Saloth - Slow, raw death metal
The Breaking Wheel - deathgrind, collab with speed ritual records
Devourer in the Mist - early gothenburg style melodeath
Murderbeast - goregrind
Replicant - drone
Current releases:
MFTD001 - Licrest - Devoid of Meaning. Death/doom. This one's gotten great reviews.
MFTD002 Yfel - The Depths of Hell. Black metal. So far it has received lots of praise. I need some reviews for this one.
MFTD003 Only a Shadow Remains - Black Sun Rising. Death metal/melodic death metal.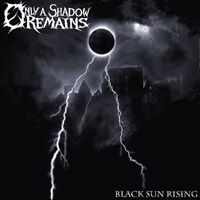 Coming very soon:
Saloth - On the Wings of a Demon EP.
Low, slow, raw(well, as raw as I do anything) death metal.
The Breaking Wheel - EP
deathgrind collaboration with speed ritual records. This one's going to be brutal.
Devourer in the Mist - full length album.
H.P Lovecraft-themed gothenburg-style melodeath with a touch of Carcass.
If you review music/have a review site that gets a halfway decent amount of traffic, please contact me and I'll see about sending you a free promo copy.