I use Axis A21 Derek Roddy signature pedals, one for each bass drum (I detest playing with a double pedal on one bass drum). The cool thing about these pedals is that the no. 1 piece on the pedal (the part of the pedal that holds the beater and is attached to the drive shaft) is angled forward 21 degrees, allowing the beater to hit the kick head at its maximum impact point, allowing for naturally louder bass drum strikes without any real added effort, as opposed to the traditional no. 1 piece that's angled at 90 degrees and hits the kick head past the maximum impact point, giving the feeling of playing through the kick head. It's also got drum key lugs in certain places as opposed to hex key lugs for quick changes and fixes, and probably the biggest selling point of the pedal is that the eKit triggers come already attached to the pedal instead of needing to be bought separately.
My favorite thing about this pedal is that, even with all this new stuff and the angled no. 1 piece, it retains the classic Axis pedalboard design. The original A21 pedals look like this: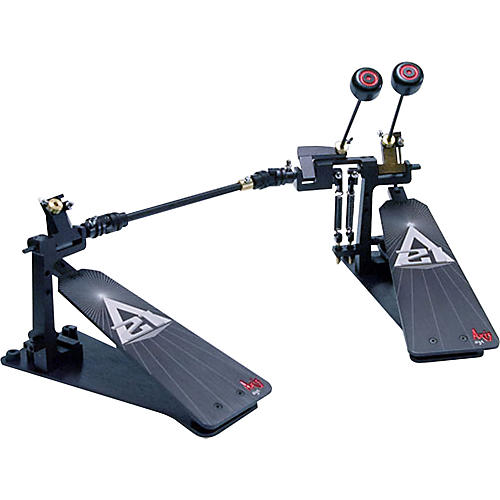 Basically it looks like it was made for drummers with really fat feet. The D-Rod A21s, however, look like this:
By combining the new no. 1 piece with the feel of the classic Axis pedalboard, they have made my ideal drum pedal for pretty much any style of music, although obviously these pedals are best when you're playing really fast, stamina-testing extreme metal.
_________________


Earthcubed wrote:

I'm just perpetually annoyed by Sean William Scott and he's never been in a movie where I wasn't rooting for his head to sever by strange means.


Blacksoul Seraphim Gothic Doom Metal