for trade/sale:
just hit me up with offers, questions, tradelists, whatever. thanx.
any questions just ask.
MC:
Mare:
Rehearsal
Unholy Black Sorcery
both tapes are dubs with xeroxed artwork, ONLY for trade against dubs from other Nidaros bands
CD:
Behemoth:
From The Pagan Vastlands (re-issue digi, signed by Nergal & Baal)
The Return Of THe Northern Moon (re-issue digi, signed by Nergal & Baal)
Pandemonic Incantations (metal mind digi)
Blåhø:
Through Sinister Nightfall
Blutvial:
Curses Thorns Blood
Body:
The Body
All The Waters Of The Earth Turn To Blood
Company Band:
Sign Here, Here And Here (EP)
The Company Band
Daudehaud:
Når Naturen Kaller
Drephjard:
Maktdominans (2x, both signed by Angst)
Drudkh:
Blood In Our Wells ferly037 720/1000
Handful Of Stars SUA 016B LTD BOX 600 x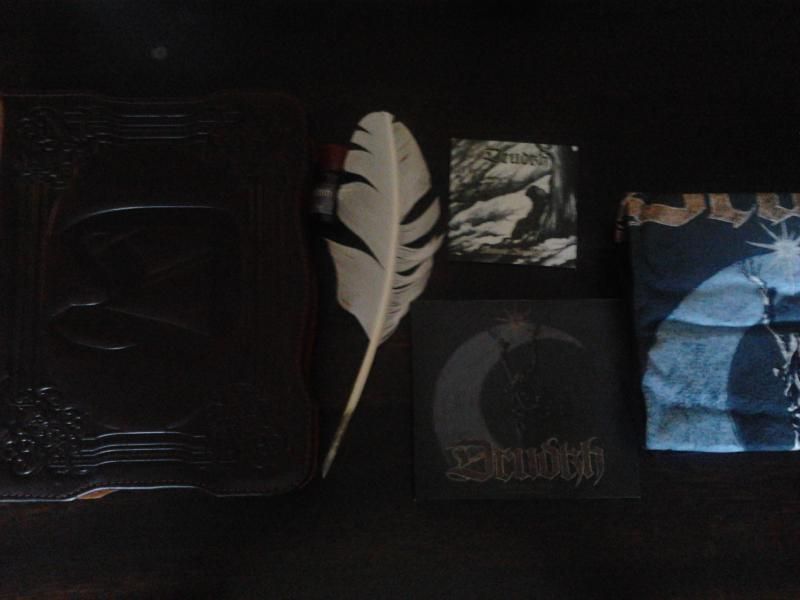 Dub Buk:
Місяць Помсти (compilation)
Iду на Ви! (taking you on english title)
Русь Понад Усе! (rus above all english title)
Мертві сорому не ймуть
Under The Solar Sign
Falls Of Rauros:
The Light That Dwells In Rotten Wood
Hail Wind And Hewn Oak
Gallhammer:
Gloomy Lights (peaceville 2009 hardcover digi)
Grand Belial's Key:
Judeobeast Assassination (moribund)
Mocking The Philanthropist (moribund)
Her:
Razorblade Romance (bootleg)
Him:
Live In Hel (EP)
Horse Lattitudes:
Aeakening (signed by band)
Gathering (signed by band)
Lawrence's Creation:
Drop Zone
Morbid:
December Moon (Reaper Records)
Nightbringer:
Death And The Black Work (limited edition cd in black serpent skin leather drawstring pouch, only 100 first x had this)
Apocalypse Sun 93/100 (comes in a silverblack envelope and includes "Apocalypse Sun" Digicase CD with different artwork (whilst standard edition comes in jewelcase) and booklet, plus a bonus printed card)
Nihilisten Barbaarisuus:
Synkää Tuuli (signed by 2 of the band)
Peste Noire:
Les Demos Includes an 8-page colour cardboard booklet and a silkscreen patch ltd 1000 x still sealed
Plutonian Shore/A Transylvanian Funeral:
Split
Sekorira:
Iter Stellarum (signed by band)
Shaidar Logoth:
Chapter 1: The Peddler
Slayer:
Show No Mercy/Haunting The Chapel (US pressing from 1987)
Hell Awaits
Reign In Blood
South Of Heaven
Seasons In The AByss
Divine Intervention
Undisputed Attitude
Diabolus In Musica
Christ Illusion
World Painted Blood
Turbonegro:
Darkness Forever
Ass Cobra
Never Is Forever
Tukaaria:
Raw To The Rapine A5digi ltd 500 sealed
Unspoken:
Requiem Aeternam Deo
RARE AS BALLS ITEM:
Koldbrann promotional photo with Koldbrann ads on the back, signed by 4 of thr 5 members at the time
Slagmaur 2014 testpress calender(calender project got scrapped, so only the testpress was made. RARE AS BALLS.
serious offers only on this one!! you you will never see this listed for sale anywhere else as this is the only copy!):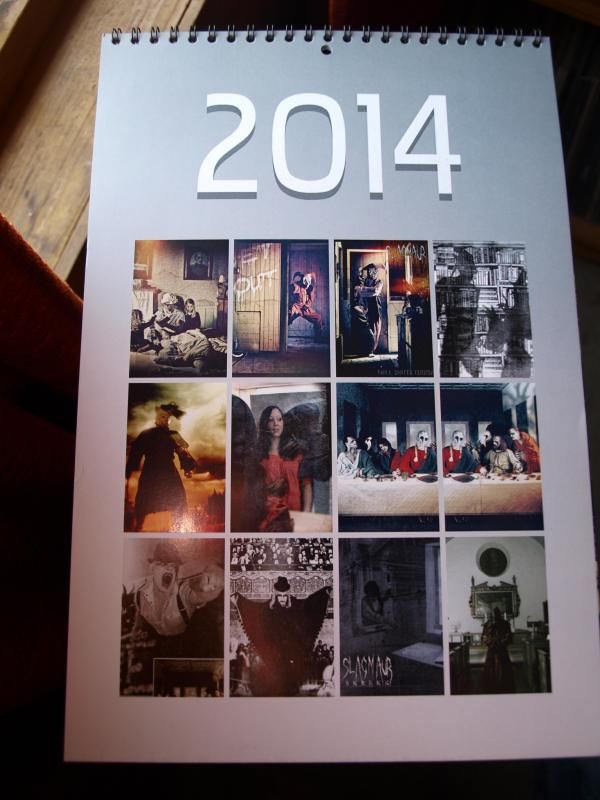 ######################################
Successful deals with:
Metal Archives:
Vampallens, Christs_dark_kingdom, narcoticgoat (x2), Stahlbestie,
Madcow (x6), destructSEAN (multiple deals), thrashbeast, Malam, dcd666.
xdma, cider_sunrise_(x2), Aaattaack, dreamless_void, Kodex,
wavin, hpossessed, pestbeule, voorheesj(x2), FatTheGates, Opuskulo,
knochen, MMM88, Velvet_Creation, galsam(x2), im_mortal_man(x2), genocida,
turboeye, knochen, NoT, Jacobo123, IGN, lordrul, Crimson_Relic777,
ossario67, Bestial_Death, croverkill (x2), Tokarev (x3), Moravian_black_moon,
wire_forest, Throne_of_Ahaz(multiples deals), Motorsud, Bichorojo, NecroFuckingDoom,
fd21, Wolfhead, Baorta, Wolfsturm888, sadlegend, DirtyR, canis lupus
Pure Stench Board:
:Vragh: (x3), TheWolf1
NWN:
Mortiferum, NinthCircle, ins88, Kakarot SS5, Primitivehatemagick, Werewolf, Paria,
Noel, s.charlach