Well, all morbid and unfunny dead guinea pig postings aside, I've got some brutal critters.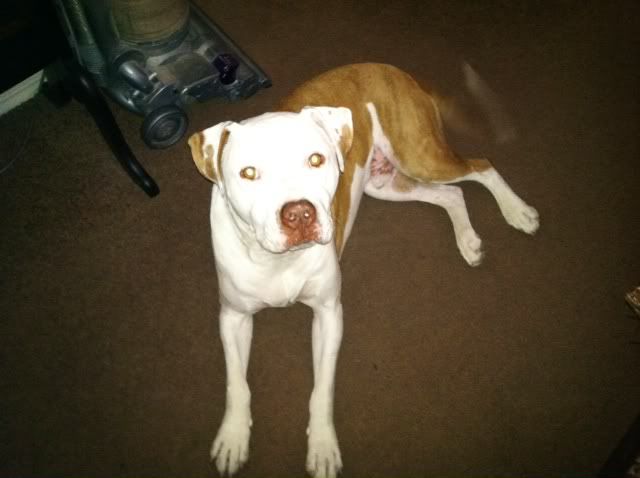 Buddy, the vicious pitbull. The most metal of all dogs, clearly. He's actually a big baby (notice the frantically wagging tail).
Recently deceased cat
We didn't have a name for him, just called him a random assortment of noises and nonsense words. What a fatso, he will be missed.
Also have a cockatiel named Beefy, but he's a dick so he doesn't get a spot on here.