I found a good close-up of the original version matrix. You can see that it looks stamped rather than printed, the font is fine, and it reads properly from the front of the disc. The boot version matrix is printed on, has a much bolder font, and reads from the back of the disc.
Original version: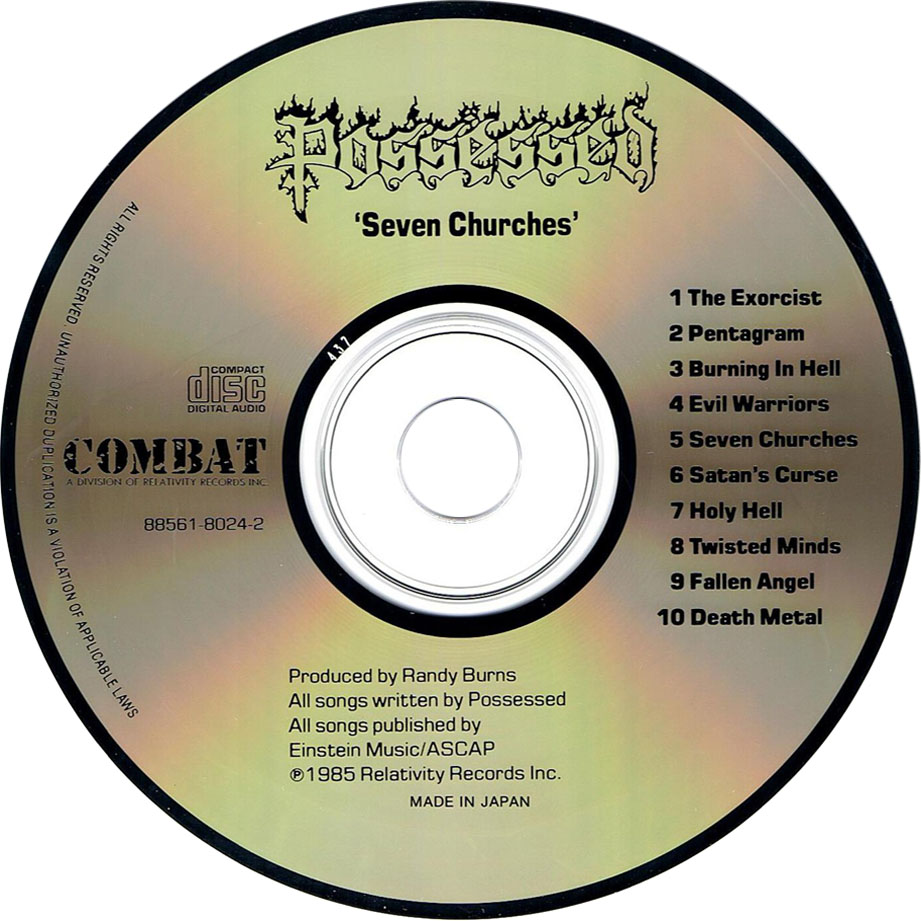 Link to bootleg version:
http://s357.beta.photobucket.com/user/davepjm/media/possessedboot.jpg.html?sort=3&o=0
Hope this helps.