The other day at Goodwill, I found someone's collection of badass old school extreme black and death metal tour shirts (16 in total). They are all used but in great condition, with little to no fade and no tears on any of printing. All shirts are XL.
XL Long-sleeves for $35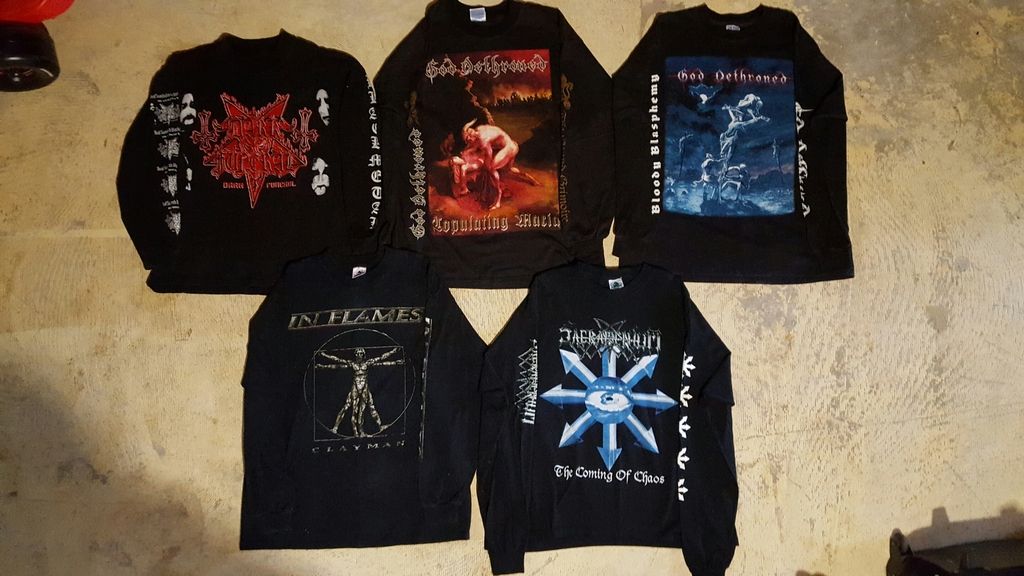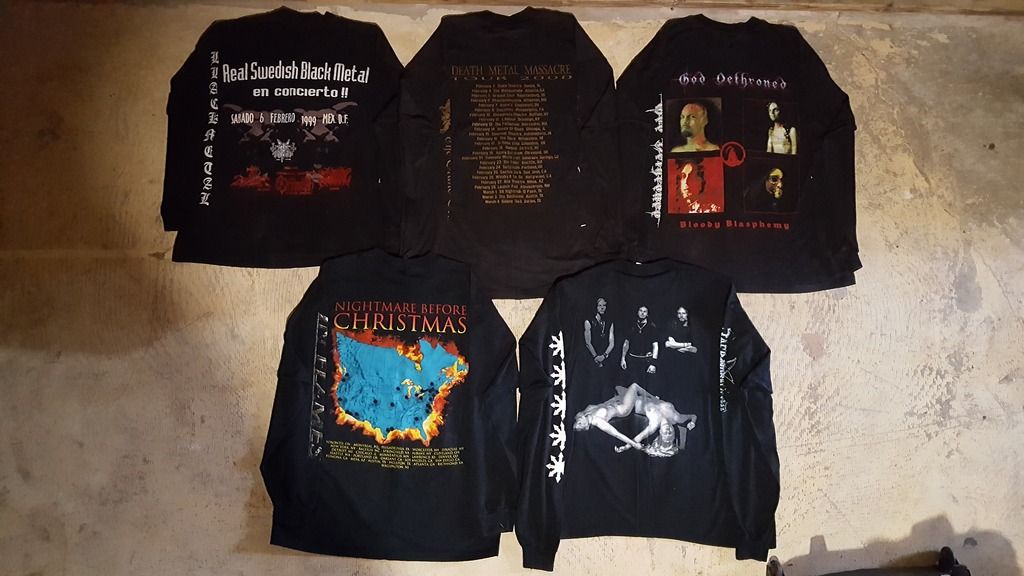 Dark Funeral - Real Swedish Black Metal (1999)* **
God Dethroned - Copulating Maria/Death Metal Massacre Tour (2000)
God Dethroned - Bloody Blasphemy
In Flames - Clayman/Nightmare Before Christmas Tour (2000)
Sacramentum - The Coming Of Chaos
*Note that its a little short for an XL
**I think this is from an exclusive show in Mexico City, but I cannot find any information on this. If you know anything, please let me know.
XL Short-sleeves for $18
(Dimmu Borgir shirt is $25)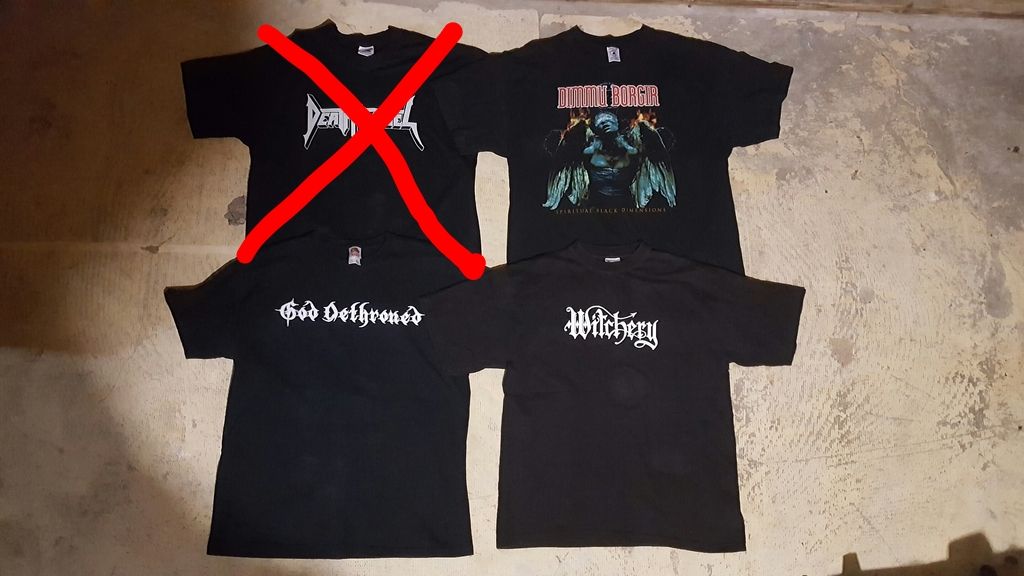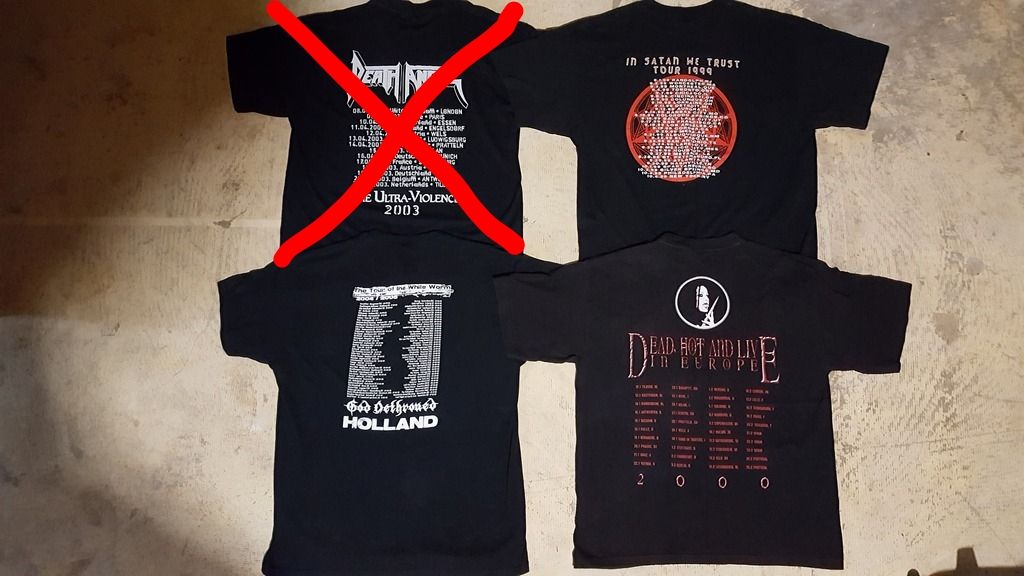 Dimmu Borgir - Spiritual Black Dimensions/In Satan We Trust Tour (1999)
God Dethroned - The Tour of the White Worm (2004/05)
Witchery - Dead Hot and Live in Europe Tour (2000)
*Note that the Death Angel shirt is excluded from this list
XL Short-sleeves for $12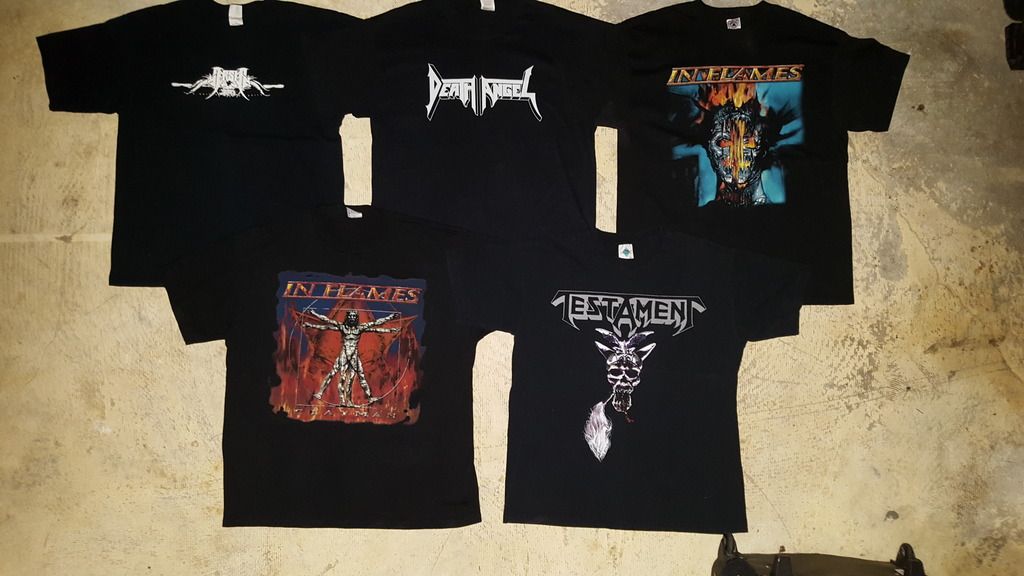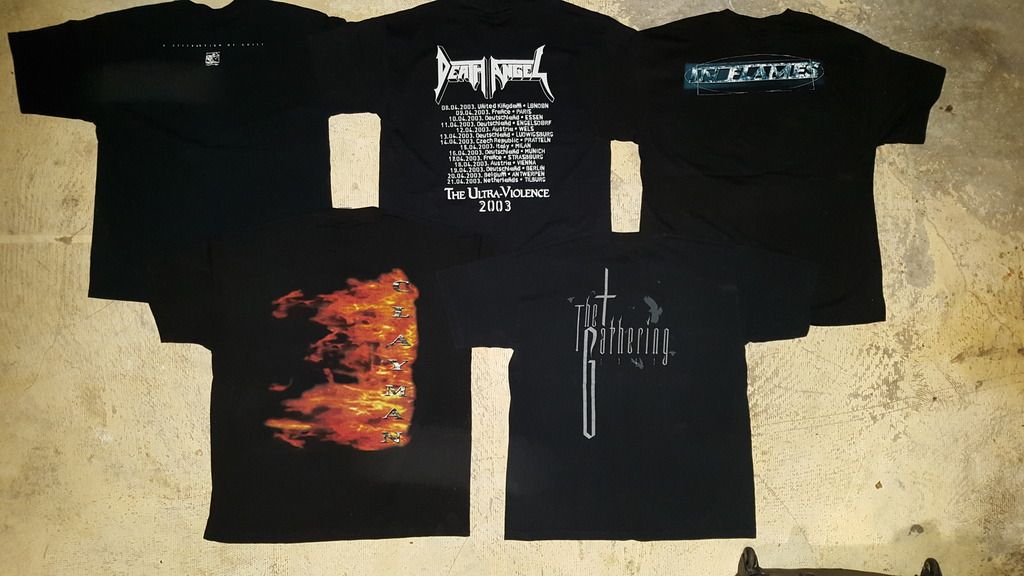 Arsis - A Celebration of Guilt
Death Angel - The Ultra-Violence Tour (2003)
In Flames - N/A
In Flames - Clayman
Testament - The Gathering
XL Short-sleeves for $7
(Or free with purchase upon request)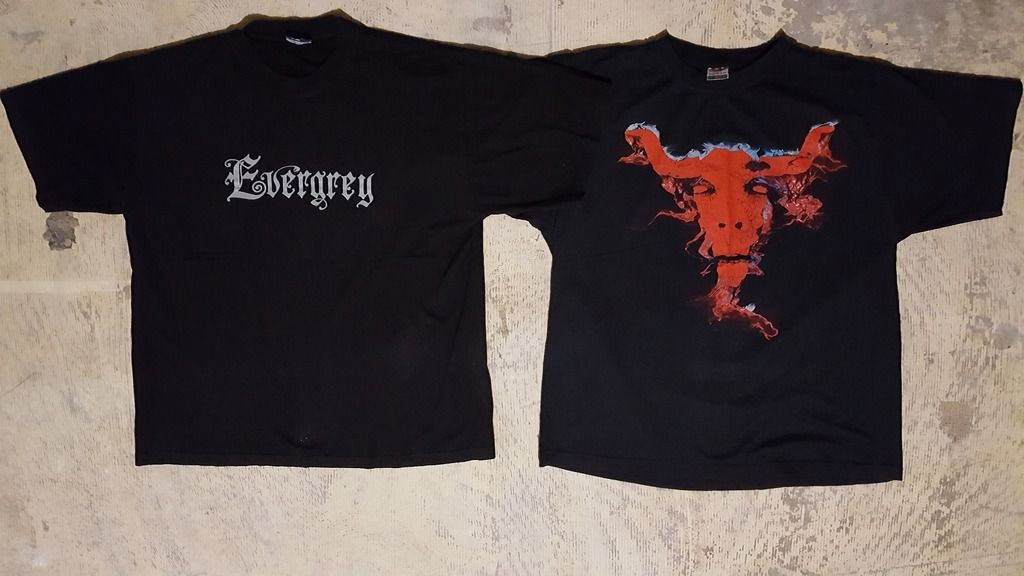 Evergrey - N/A
Waken Open Air Festival shirt (2001)*
*Includes Arch Enemy, Behemoth, Cryptopsy, Dimmu Borgir, In Flames, Napalm Death, Opeth, Destroyer 666, etc.
About shipping:
Buyer pays for shipping
I ship from the United States
I will ship internationally
Buyer can request whichever shipping option, however if no shipping option is requested I will use USPS First-Class Package Service
Payment:
Paypal only
Contact me via email for Paypal information
I will not ship until paid! (duh)
No trades and no offers
If you have any questions or concerns, please contact me at
modedbrain@yahoo.com
. Thank you for your time! \m/