I exhume this old topic to say that one of the reasons behind the delay is that Silenius had an heart attack. I read it only a few days ago, but it apparently happened this summer. The news was also on a german metal zine called Legacy, who interviewed Protector. I didn't find the issue, but I found this pic of it:
http://666kb.com/i/bwfj2xmvxivznzjko.jpg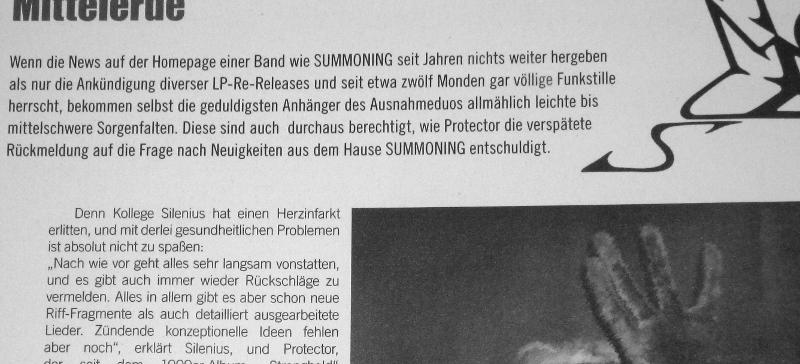 For the not-german speaking people, the beginning of the interview sounds like this: There was a delay in providing to the zine some news about the duo and about the new album because "the colleague Silenius had an heart attack, and we absolutely don't have to underestimate that kind of health issues [= "there's nothing to joke about"]. Now as in the past the things are going very slowly", and "there are some new riff fragments and deeply elaborated songs, too. But some of the core ideas are still missing".
But I read somewhere that Silenius now feels better, and I think there's nothing more to worry about.