Lots of good shit mentioned in this thread. I didn't really like Begging for Incest though, it's another one of those albums like Ingested that crosses the line from slam into deathcore. That 7 H.Target is awesome though, definitely the best slam/bdm so far this year (at least until the new Wormed is out). Another newer band worth keeping an eye on is Abhorrent Castigation, just released their 1st demo.
Three things that I haven't seen mentioned yet:
Medecophobic - Pandemic of Existence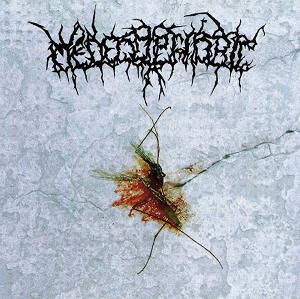 From Germany, technical and slightly Cryptopsy-styled at times, very very good.
Visceral Disgorge - Ingesting Putridity
I like how their both their band and album name are basically just typical bdm terms seemingly picked out of a hat. This album is really fun though, great production and slammy as hell.
Orchidectomy - A Prelate's Attrition
Canadian band that showed alot of promise, but are unfortunately broken up. This is easily one of my favourite death metal albums ever, and if they had kept going they could have easily reached Defeated Sanity levels of mindblowing-ness. Drumming is out of this world:
http://www.youtube.com/watch?v=1sqQ1ydA9co
. Also beware there are two-rips of this floating around, one is a really shitty unmastered version, and the other (obviously) is the good one.
I'm also hoping the new Disgorge will be good, the fact that Erik from Weedlies of Flesh was involved in the writing doesn't inspire confidence, at least for me.