I once bought an album by Burzum. It has a grey cover with the image of some chains and a castle in the background. The album title is "Stemmen Fra Tårnet"
I've tried looking it up but I can't find this thing anywhere online.
This is the tracklist:
1. Lost Wisdom
2. Spell of destruction
3. Channeling the power of souls into a new god
4. Et hvitt lys over skogen
5. Once emperor
6. Seven harmonies of unknown truth
7. Ea lord of the depths
8. Rite of cleansure
Plus some video tracks:
Video1 Dunkelheit Promo
Video2 Norwegian TV Documentary PT1
Video3 Norwegian TV Documentary PT2
EDIT: nevermind, I found it: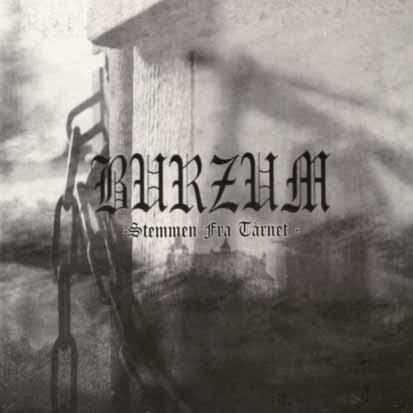 It was released in 2006 it would seem... but it not in this site's archives... I tried to add an album but it would appear I don't have that option.