Pm only for fast reply
FOR TRADE
OFFICIAL SHIRT
BRAND: ANVIL
CONDITION: UNWORN/ BRANDNEW
SIZE: MEDIUM
MORBID ANGEL- COVENANT
SEPULTURA-ARISE ( no back print )
IMMORTAL-DAMNED IN BLACK
CARCASS-NECROTISM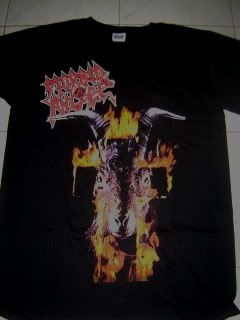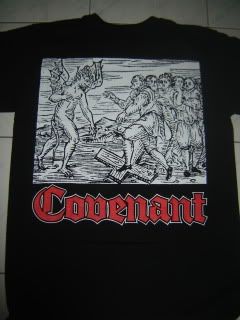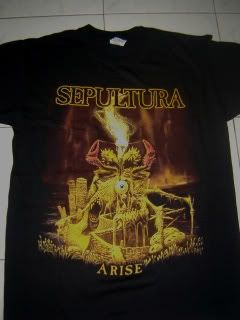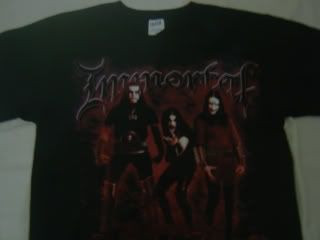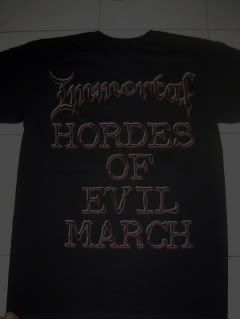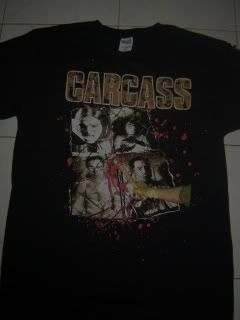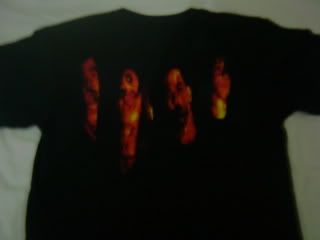 FOR TRADE:
CDS:
ANCIENT HORNS-PROFANO CD /INFERNAL KAOS PROD.
DEIPHAGO-FILIPINO ANTICHRIST /HELLS HEADBANGERS
GOD DETHRONED-THE GRAND GRIMOIRE/ METALBLADE
MEGADETH-UNITED ABOMINATIONS /ROADRUNNER
SEPULTURA-ROOTS/ROADRUNNER
INVERTED-THERE CAN BE ONLY ONE/SHIVER RECORDS
ALOCER-BY TRIUMPH OF THE ETERNAL CONQUEST/IN THE SATAN'S WOOD RECORDS
DARK PSYCHOSIS-OBSESSED BY SHADOWS/BLACKENED MOON PROD.
THE ENCHANTED-TRUST IN DEATH AND REBIRTH/SINISTER REALMS PROD.
INFINITY-NOSTALGIA FOR THE DARK AGE /SPECTRAL ARTS PROD.
CRYFEMAL-PERPETUA FUNEBRE GLORIA
TENEBRAE IN PERPETUUM-ANTICO MISTICISMO
NEKROHOLOCAUST-IN MEMORIES OF FIRE/MERCENARY MUSIC
ARKONA-ZETA RETICULI/ ECLIPSE PROD.
OND SPIRITISM-S/T ( AGONIA REC. )
BRUTAL TRUTH-SOUND OF THE ANIMAL KINGDOM /RELAPSE
ETERNAL SIN- CHRIST'S FALSE TORMENTS/ WROTH EMITTER PROD.
DAWN OF DREAMS-DARKLIGHT AWAKENING/LAST EPISODE
NAER MATARON-DISCIPLINE MANIFESTO/BLACK LOTUS REC .
SARGATANAS-KNIGHTS OF THE SOUTHERN CROSS/BARBARIAN WRATH
AUTOPSY-RIDDEN WITH DISEASE/ NECROHARMONIC
ENDLESS WAR-TRIUMPHANT HATE AND BLOODY SWORDS/EVIL HORDE REC.
CRIMSON MASSACRE- THE LUSTER OF PANDEMONIUM/DEATHGASM REC.
DIVINE RAPTURE-S/T ( HRBORRAH REC. )
ANHKREHG-LANDS OF WAR/FROWZ PROD.
KRODA-CRY TO ME , RIVER. / PATRIOT PROD.
NIRNAETH-THROWN ATHWART THE DARKNESS/ GREAT DANE REC.
DIABOLICAL-DESERTS OF DESOLATION/ CDN REC.
FORNICATION-SEKTANIK NEOCIDE /BATTLESK'RS PROD.
ABOMINANT-UNGODLY/DEATHGASM REC.
INFERNAL DREAMS-AND I DREAM /GUARDIANS OF METAL
DEFENDER KFS- THE COMMAND
WANT LIST
( I WILL BUY OR TRADE )
-DEAD OR ALIVE-
RE ISSUE , REMASTER AND RE RELEASE WILL DO .
( pls. be sensitive regarding on cd conditions, scratch-free is a must. )
SODOM-IN THE SIGN OF EVIL /OBSESSED BY CRUELTY
MAYHEM-DAWN OF THE BLACK HEARTS
ABSU-THIRD STORM OF CYTHRAUL
KING DIAMOND-FATAL PORTRAIT
KING DIAMOND-THEM
KING DIAMOND -ABIGAIL 1
MERCYFUL FATE-DON'T BREAK THE OATH
MERCYFUL FATE-MELISSA
BLASPHEMY- FALLEN ANGEL OF DOOM
BLASPHEMY-GODS OF WAR
DARKTHRONE-UNDER A FUNERAL MOON - NO DIGI !!
NAGLFAR-SHEOL ( NEW HAWEN )
more updates soon....
OFFICIAL GOD DETHRONED -TOXIC TOUCH SHIRT
TRADE/SALE!!!! AVAILABLE ON SMALL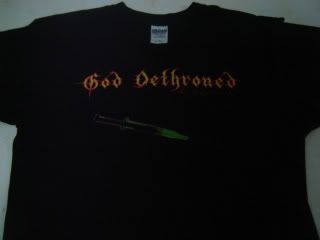 SUCCESSFUL DEALS WITH :
( 10 )
Third_of_the_Storms
igor
loiro
galsam
destructSEAN
bassethornmusic
tiamat
throne of ahaz
metalbrain
shadownine
( 20 )
goat_lord
valgrinder
the antagonist
forbinator
julian forbes
kempshall mCandrew
synthetic effigy
D6C6S6
d. freeman
sirholm
( 30 )
lord domitian
tantalus
wolfhead
naughty panda13
locustfurnace/skippy
megalowho
oldskoolcollector
PatrickBateman/bestial-warlust
vermino
orionmetalhead
( 40 )
chaosmonger
BreedingtheSpawn
CMFlesh
third of storms
ralfman
Hellbeast11
morholt
D6C6S6
Madcow
Wurmjaeger
( 50 )
ksudnevar
Culte_Des_Goules
Zorn
Mr_Belvedere
GTog
irionman
TommaseoFerruccio
Ossa
Desolator
GxMx
( 60 )
Skarpretteren
p41nk1ll3r
Suechtler
Caine
John antich
Jacobo123
spiritual_decay
carapau
Aoc
Dark_midget_666
( 70 )
truebelief
forest07
MCCULT
Lord_Elden
Aok
pallidflesh
saxon1500
KAKA
frozen_water_burial
tyrannus696
( 80 )
nar marratuk
marie dooley
james farrell
ferglor /fergal malone
goatlord
david mc callum
annointed
pallidflesh
iain andrew
slayerized
Pauricgallagher
( 90 )
saxon1500
HowDisgusting
mrazza
sammy6105
BMORGIA
Mysticus
Legalizemurder
J
Luca_EW
toto_death
( 100 )
Vampallens
DarknessItShallBe
Iscariah667
Ossa
Sanguine_Censure
Evil_Johnny_666
Axxmachine666
Karnstein_Records
Kakarot
PESTILENCIA
( 110 )
moose_of_doom
Merchant
mightypeniz
cider_sunrise_
Buried_Death
triple_six
numskull666
Musick
ossario67
Dark_midget_666
( 120 )
cimeres_daeva
sehaitt
Satan_Laughs
matryoshkasvetlana
Asti78
Christs_dark_kingdom
Ozenrol
J
SAFofficial
Mdeth
( 130 )
madlicker69
gaahl07
SexualHammer
HighBong
gravlagtieljudne
Stalingrad
bwood
DanM
megatherion76
DocNoc
(140 )
ANationalAcrobat
ins88
KraKaTaK
adrian5118
Mindtraveller
Heffer
Slayerduqc
pestbeule
SAFofficial
DominusTenebrae
(150)
Eurnonymous
Tonyr
Barnolde
demonomania
Tom_Anvil
portentum
offal_grinder
croverkill
Roxyben
Nemezis
(160 )
Grief_Of_Adoration
KYBAL
mentally_destroyed
wavin
Magui
sadlegend