My last weeks cd arrivals: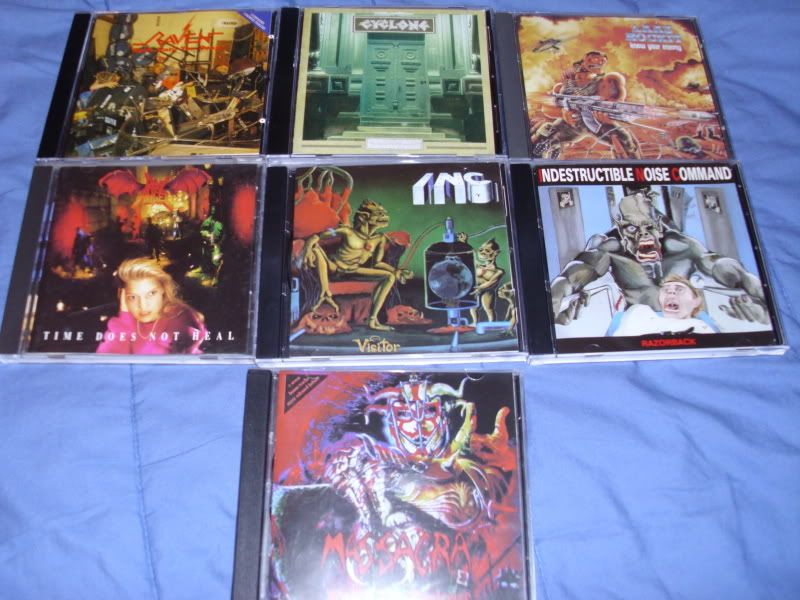 Raven- rock until you drop RC germany 1st press $4
Cyclone- inferior to none 1992 Avanzada metalica press $15
Laaz rockit- know your enemy enigma 1st press $16
Dark angel- time does not heal combat 1st press $3
Indestructible noise command- the visitor cd $18 1st press not bootleg
Indestructible noise command- razorback cd $18 1st press not bootleg (can't believe I have found a copy of these so cheap, both INC cds are hole punched but still... I already had each of these but now I have some awesome trade bait)
Massacra- Enjoy the violence rusty diamond reissue $3.50
Although the Razor- open hostility cd I ordered was canceled, the seller said they couldn't find it, I assume they got a higher offer from someone else.
_________________


metalnut92 wrote:

Essentially they'd have been arresting them for the heinous crime of 'being metal in public', which admittedly would look fucking cool on your criminal record.