Hail
SELLING SOME OF THIS STUFF ONLINE, Visit:
MY FUCKN RECORDS
**UPDATE**
Also looking for vinyl from the 90's.
BLACK/DEATH LIST
Here I have my WANTLIST starting first, then my TRADELIST.
I will only accept trades for originals.
Stick to the list or offer something as dark and equal.
Format for Format preferred in most cases.
Trades preferred but may buy wants.
+PM ME+
Wants
(in no order)
Vinyl:
Searching for...
corpse- Remembrance of Cold Embodiments
Psychic Pawn- Disgorged Suppuration
Wings (Fin) - Thorns on thy Oaken Throne
Nåstrond - Digerdoden 95
Sorhin - Skogsgriftens Rike 96
Infester - Darkness Unveiled 92
Grand Belial's Key - A Witness to the Regicide
Grand Belial's Key - The Tricifixion of Swine
Gorgoroth - Under The Sign of Hell 97
Unanimated - In the Forest of the Dreaming Dead
Marduk: Curse of the Undead
Ildjarn - Norse
Absurd (Deu) - Totenburg / Die Eiche 97
Dimmu Borgir- For All Tid (with poster)
Crucifier (USA) - Trafficking with the Devil
Funeral Winds- Screaming for Grace / Abigail
CD:
Arcturus: Constellation (original)
Burzum: Det Som Engang Var (Cymophane 93')
Emperor- A Midsummer Night's Dream
Tapes:
Looking for...
Thirst- The Might of the Pagan Belief
Forest of Souls - War And Poetry
Cryptic Wintermoon - Voyage Dans La Lune
Ungod - Conquering What Once Was Ours
Bethlehem- demo
North- demos
Marduk- Demo #1
Nokturnal Mortum - Lunar Poetry 96
Evol (Ita) - The Dark Dreamquest Part I
Damnation (Pol) - Reborn...
Gates of Ishtar - Seasons of Frost
Thorr's Hammer - Dommedagsnatt
Lord Belial - Into the Frozen Shadows
Zines:
Slayer Mags 1 thru 7, 9.
Frost Mags: the originals
Nordic Vision: 1, 4,
#7 FOUND
Hell Frost: 1 thru 6
VHS:
Bethlehem- Dark Metal (93)
+++++++++++++++++++++++++++++++++++++++++++++++++++++++++++++++++++++++
+++++++++++++++++++++++++++++++++++++++++++++++++++++++++++++++++++++++
TRADES:
all originals. ask for more details.
Tapes:
Infernum- ...Taur-Nu-Fuin...(Rod of Iron rec)
Carpathian Forest- live in eternal darkness (oso negro rec #241)
Realm of Carnivora - Vengeance Shall Come (#311 ketzer rec)
Curse- The Black Horde
Emperor- Wrath of the Tyrant (wild rags)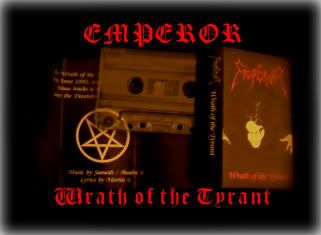 Lord Wind- Forgotten Songs (Night Birds Records copy 150)
Black Funeral- Journey's Into Horizons Lost
Sabaoth- Southern Twilight
Malignancy- Motivated by Hunger
Amorphis- The Karelian Isthmus
Inhumate- Growth
Killing Addiction- Omega Factor
Cranial Torment- Death Is Rising
CD TRADES:
Satyricon - Dark Medieval Times (MOONFOG repress)
Bethlehem: Dark Metal (repress)
Agathodaimon- Blacken the Angel
Amon Amarth: The Avenger (first release)
Ebonmortis- Reconstruction By Force (Rotting Corpse Records)
Dimmu Borgir- Enthrone Darkness Triumphant
From The Depths- Bereavement (limited to 2000 copies '97)
Vinyl Trades:
+++RESERVED+++
(but ask anyways)
These are vinyls I can currently trade...
All:
ORIGINALS and FIRST PRESS
Atanatos - Castle In The Dark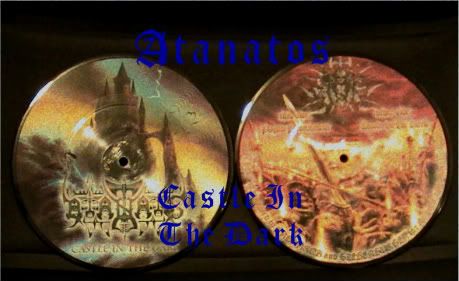 Kataklysm- Vision the Chaos
Manticore- For Rats and Plague
Scurvy/Death Reality- split
Keep Vinyl Cult.
///CLICK LINKS
ONLINE STREAMING METAL SICKNESS:
Death FM
+Killer streaming free music+
///KILLER WEBSHOPS:
NESEBLOD RECORDS
evilskullrecords
primitiverecordings
FULL MOON PRODUCTIONS
///Ref Sites:
CULT METAL
DEMO ARCHIVES
Beware: erteipelledonimo