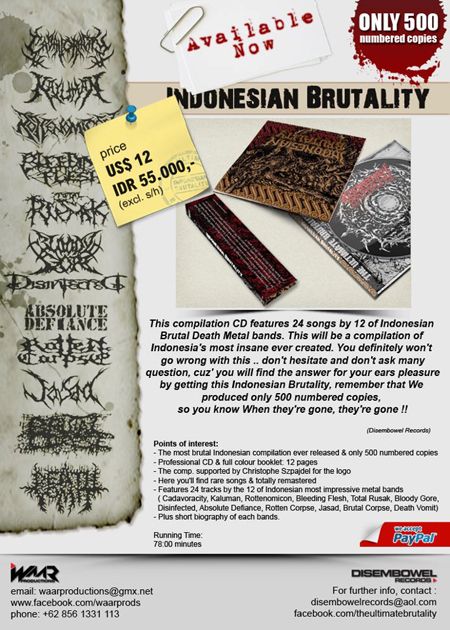 "INDONESIAN BRUTALITY"
This Compilation CD features 24 songs by 12 of Indonesian Brutal Death Metal bands.
This will be a compilation of Indonesia's most insane ever created.
Make sure you"ll get your copy real soon "cause this is a strictly limited edition
with only 500 numbered copies and there will be no second release ... "NEVER"
http://www.waarproductions.com
http://www.myspace.com/disembowelrecords
===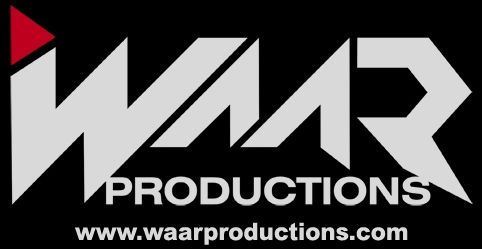 WAAR PRODUCTIONS
a Subdivision of Disembowel Records
c/o
Susilo
P.O. Box 606
Tangerang 15000
Banten - INDONESIA
OFFICIAL SITE
http://www.waarproductions.com
GENERAL INFORMATION
waarproductions@gmx.net
SALES & DISTRIBUTION
waarproductions@gmx.ch
SOCIAL NETWORK
http://www.facebook.com/waarprods
http://www.myspace.com/waarprods
http://www.youtube.com/waarprods