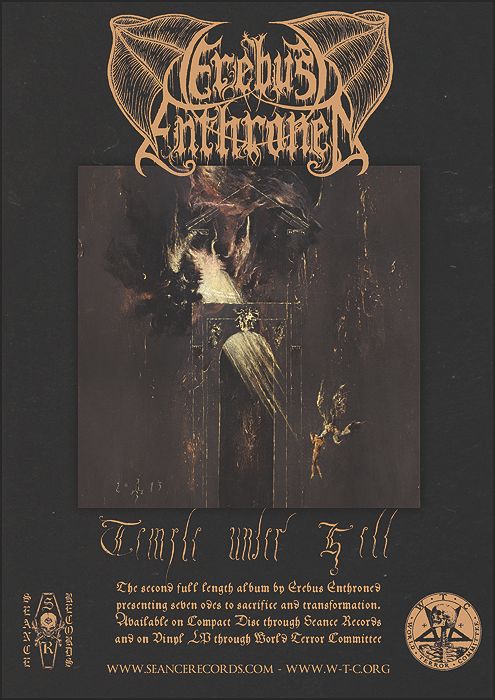 The NEW album 'TEMPLE UNDER HELL' by EREBUS ENTHRONED shall be released by Séance Records on the 2nd of April 2014 closely followed by a vinyl LP release through World Terror Committee on the 30th of April 2014.
This second work of torrid black metal delivers seven cruel hymns revolving around sacrifice, transformation and illumination. The first new track to be revealed is entitled, 'Void Wind' now available to preview in full.
LISTEN HERE -
http://youtu.be/NQzMjas-SA4
The cover artwork for EREBUS ENTHRONED'S - NEW album 'TEMPLE UNDER HELL' - Executed by the masterful hands of Denis Forkas Kostromitin. This scene is but a portion of the full vision that lies within the album's artwork.