BANE (Serbia) Interview by
http://www.wintertorment.com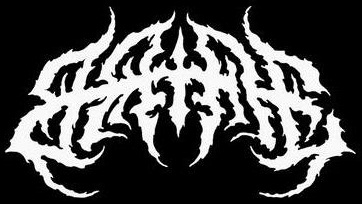 Interview with Branislav (lead guitarist, growls, lyrics for Bane)
by Patrick
(08-22-2010)
1. Metal hails brother! How are things going in Serbia? Please tell the readers a little about yourself.
Hails Patrick! Things are pretty chaotic for at the moment, but good enough, thanks.
Well, I am Branislav - founder, main writer, lead guitarist & vocalist for Serbian Black/Death Metal band BANE (
http://www.myspace.com/baneband
), and lead singer for Serbian/USA Modern Death Metal band Synesis Absorption (
http://www.myspace.com/synesisabsorption
).
Beside that I use to play in Technical Death Metal band disdained.
2. When did you first start listening to metal? Who were some of the first metal bands you listened to? Who are some of your "current" favorite bands?
I started listening to Metal about 10 years ago, but extreme Metal came in about 7 years ago, when I discovered bands such as Cryptopsy, Cannibal Corpse, Morbid Angel, Broken Hope, etc...
3. When did you guys form BANE? How did you all come up with name of the band? Does it have a special meaning? If i am not mistaken you all stopped the band for a few years. Why did you all stop the band?
BANE was formed by myself in 2006, and I am the only original member. The band name simply represents in a way the music and emotions I have to express: misery, death, curse, ruin, etc...
Yes, the band was inactive from 2007 (after the first demo was recorded) to mid/late 2009. There are several reasons, but the main ones are because I could not find a steady line-up, and because at that time I was very busy with touring & recording for disdained (which is now disbanded).
4. When did you guys decide to re-start up the band? What is the "current" line-up? For the readers who have never heard the band how would you describe the bands music?
I decided to re-activate the band in mid/late 2009, when I started writing some new material for BANE. Luckily, with a few struggles once again, I finally managed to gather a full (live) line-up:
Branislav - Growl Vocals & Lead Guitars
Khargash - Scream Vocals & Bass
Vandal - Rhythm Guitars
Zombi - Drums
The music we are now playing can be best described as "Swedish Styled Black/Death Metal" from the mid 90`s. For fans of early Dissection, Dark Funeral, Naglfar...
5. Earlier this year the band released it's debut EP "Misanthropia". How long did it take you all to write/record the songs for this release? Happy with how everything turned out? How has the response been from the press and fans?
Correct. The writing process & recording of that material was realized pretty quick actually...I would say about 2-3 months in total.
I am very satisfied with the EP, since at first I did not even think it would be released. Victory By Fire Records released it in March 2010, and just a few weeks ago Set Productions from Egypt re-released it. And it will most likely re-appear on a 3-Way Split CD later this year on US Label Winter Thorn Records.
The response of the fans & press is very nice as far as I know and heard.
6. I know you have told me the band is currently working on new songs for the bands new full-length. What can you tell about this release? How many songs will be on it? Will this be a self-release or have you found a label to help you release it? Do you all have a release date set for it?
The new material for our first full-length album is about 95% complete at this time. We are entering the studio in about a week or so to begin the recording of the album entitled "Chaos, Darkness & Emptiness". The artwork is done by legendary Marcelo Vasco (Belphegor, Gorgoroth, Satyricon, Vader, Obituary, etc....).
The album will contain 9 songs, and will be equally divided into 3 chapters.
Chapter I - CHAOS
Chapter II - DARKNESS
Chapter III - EMPTINESS
It will be released on ABYSS RECORDS (USA) as a special Digi-CD edition, with a bonus track - cover of Dark Funeral`s "The Dawn No More Rises". It will also be released on European soils (co-release between 2-3 Record Labels) as a standard jewel case CD version. And finnally, a limited MC version will be released on Satanic Deathcult Productions.
7. You also told me the band is preparing for a european tour in support of the new full-length. How is this going? Can you tell us any confirmed dates for the tour? Where are some of the countries you will be playing/touring in?
Yes. At the moment, there are only confirmed dates in France, Poland and Czech Republic. But we are hoping to visit other countries such as Belgium, Holland and Germany.
There are still a few open days for booking, so local organizers can write to me for more info, a deal will be easily fixed:
banedeathmetal@gmail.com
The tour dates will be announced in early September, if not earlier. So if you are reading this interview and located in Europe, and would like to see BANE live, then drop by our MySpace page for frequent updates & info.
8. Who are some bands you will be playing/touring with? If you could set-up a "dream" show/tour who are some bands you would love to play with?
We will do the whole Tour with great French band NIBIRUS (
http://www.myspace.com/nibirusband
). Also on some dates of the Tour Brutal Death Metal/Hardcore band LIVARKAHIL (
http://www.myspace.com/livarkahil
) will share the stage with us. For now this is all I know.
Definitely I would love to play a Tour as support to DARK FUNERAL, or any Swedish Black Metal band: Naglfar, Setherial, Watain...
9. In your opinion what is the best and worst thing about the underground scene today? and what does the term "underground metal"mean to you?
Well, the best thing for sure is that it`s still alive, and that there are tons of new bands releasing their material on Tapes, Vinyls, CD-r`s, etc...so the spirit or the Underground in that way is still alive, and happy to see that there are a lot of small labels supporting small bands, and the other way around. And the worst thing...is probably that there are too many new bands/releases, that it`s impossible to follow everything. And most likely by now I have missed many releases which I would have enjoyed if I had a chance to listen to them.
"Underground" has a big meaning for me, a value that cannot be replaced with anything. By underground I think of all the bands, shows, releases that will never be supported in mass-media, that I love and support. It`s just something that to most people has absolutely no meaning, but yet for me, means a lot.
10. Bane come out of the mighty Serbian metal scene. Serbia seems to have a strong metal scene. Would you agree? What is your opinion of serbia's metal scene?
At this time, it is really bad. Since the last time we spoke about this, things have gone even worst...a few more clubs have closed, which means that it`s even more hard to find a club/local organizer and promoter who will help you support UG bands anywhere in the country.
As for releases, people seem to have no interest at all in buying original CD`s, MC`s, Vinyls...and our first and only Metal Shop closed, so we now don`t even have the possibility to enter a store and buy merchandise.
So to be honest, the Metal scene in Serbia is horrible. Even bands seem to be really lazy, and do not work on themselves for promotion, recording, etc...only a VERY small number have gathered some attention on themselves, but that attention mainly comes from abroad countries.
11. Who are some of your all-time favorite Serbian bands? Are their any new up and coming bands the readers should watch out for?
Some of my favorite Serbian bands are: Dead Joker (Brutal Death Metal), May Result (Black Metal), Infest (Death/Thrash Metal), Draconic (Modern Metal), Through Art (Melodic Death Metal), Shadowdream (Ambient/Metal) etc...
Or course, there are a few new bands I would definitely recommend:
Ancient Sorrow (Old School Black Metal), Mrznja (Black Metal) , Blasphererion (Black/Death Metal)...damn, I can`t think of any more at the moment.
12 .Besides bands does Serbia have any good/honest zines or distros/labels to check out?
The only and true Metal Record Label is of course GROM RECORDS (
http://www.myspace.com/gromrecords
).
As for zines...NOCTURNE MAGAZINE (
http://www.myspace.com/nocturnemagazine
).
13. You handle guitars for the band. When did you first start playing the guitars? Are you self-taught or lessons?
I seriously started playing the guitar when I was 13 years. Since then, I never had a guitar class in my life, so I guess you can say I am pretty much self-taught.
14. Who are some of your influences/favorite guitarist? Do you play any other instruments?
Some of my favorite guitarists and main influences: Chuck Schuldiner, Jon Nödtveidt, Ishahn, Lord Ahriman, Luc Lemay, Jonathan Levasseur, Andy Timmons, Guthrie Govan...and no, I don`t play any other instrument seriously.
15. Do you or any of the members in bane have side-bands or projects to the readers should know about?
We all have different side projects:
Branislav:
-Synesis Absorption (
http://www.myspace.com/synesisabsorption
)
-Goat Eater (
http://www.myspace.com/goateaterserbia
).
Khargash:
-Obscured (
http://www.myspace.com/obscuredsound
).
Vandal:
-Infest (
http://www.myspace.com/infestserbia
).
Zombi:
-Infest (
http://www.myspace.com/infestserbia
)
-Simargal (
http://www.myspace.com/simargalband
).
16. Well brother thank you for taking the time to fill out this interview. Do you have anything you would like to add before we end the interview?
Patrick, I would like to thank you once again for the true support you have given to this band since it`s re-activation, it really means a lot to us.
Everything that I would say is already mentioned above, so thanks to everyone who read this interview, and if you are interested in reading more info about BANE, feel free to drop by, add & follow us on:
MySpace:
http://www.myspace.com/baneband
Facebook:
http://www.facebook.com/pages/Bane-Serb ... 837?ref=ts
Twitter:
http://twitter.com/BANE_band
Last.fm:
http://www.last.fm/music/Bane+(+Serbia+
)
And for direct band contact & booking, write to:
banedeathmetal@gmail.com
Let thy Chaos forever reign upon us!
-Branislav
Review link:
http://www.wintertorment.com/2010/08/se ... views.html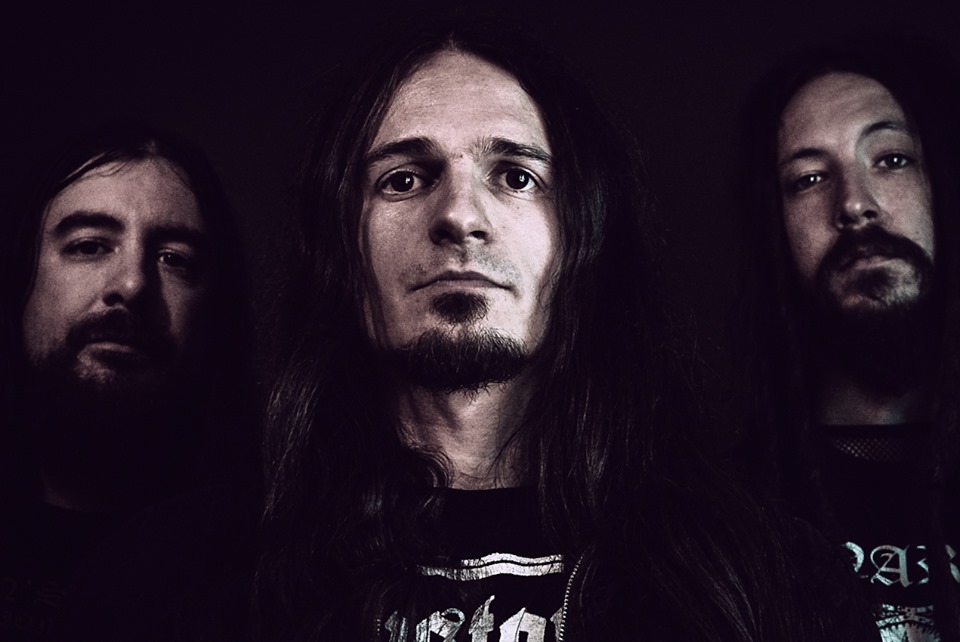 Bane links:
Myspace:
http://www.myspace.com/baneband
Facebook:
http://www.facebook.com/baneband
Abyss Records links:
Online Label & Music Store:
http://www.officialabyssrecords.com
Myspace:
http://www.myspace.com/abyssrecordsofficial
Facebook:
http://www.facebook.com/pages/Abyss-Rec ... 3050232055
Other links:
To purchase the new BANE - Chaos, Darkness & Emptiness DIGI CD featuring bonus Dark Funeral cover go to:
http://www.officialabyssrecords.com/pro ... s_id=10306
To preview a song go to:
http://www.youtube.com/watch?v=tP0LoHYAEBE