YOU CAN ORDER via
http://disembowelrecords.bigcartel.com
https://disembowelrecords.bandcamp.com
Paypal:
paypal@disembowelrecords.com
Please attention to our Brothers in Germany:
We do not accept orders only for 1 CD, we serve a minimum order for 15 cds only. due your Country doesn't accept for registered airmail services but must be in Express mail Services and the postage is really high. sorry for this inconvenience. this is really unexpected.
We are proud to announce this... keep it sick, keep it brutal !!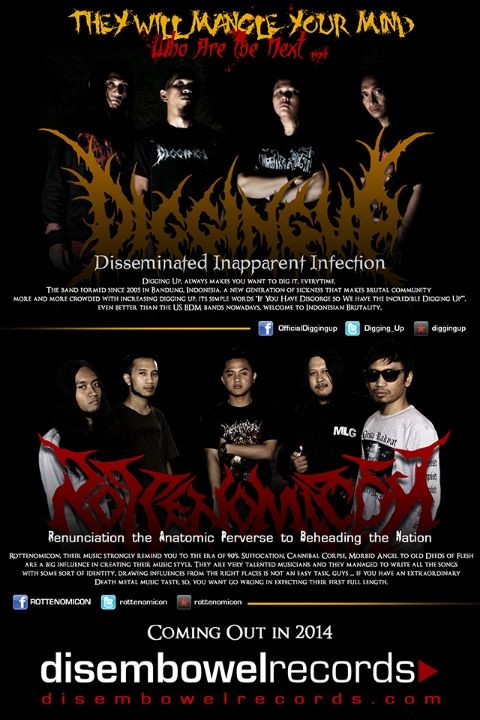 check and listen their sample songs here:
Hellskuad:
http://www.reverbnation.com/hellskuadslamming/songs
Rottenomicon:
http://www.reverbnation.com/rottenomicon/songs
Digging Up:
http://www.reverbnation.com/diggingup/songs
Hydro:
http://www.reverbnation.com/hydroblasting/songs
Disembowel Records | update 10-20-13 | HELLSKUAD-tortured COMING SOON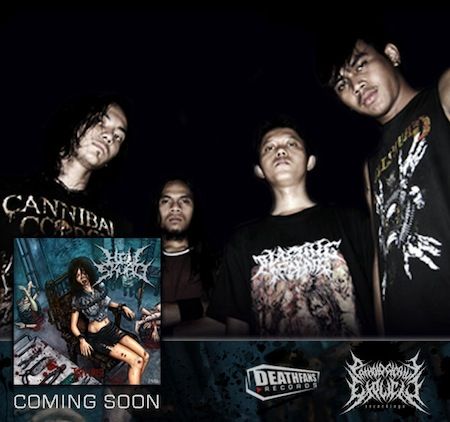 News update 20-11-13 | Interfectorment Debut EP on December 2013, SOON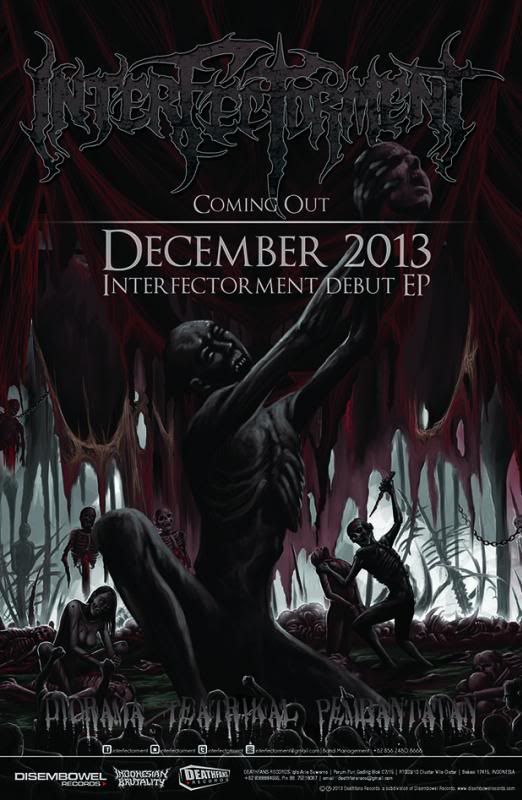 OUT NOW Interfectorment Debut EP | update 16-12-13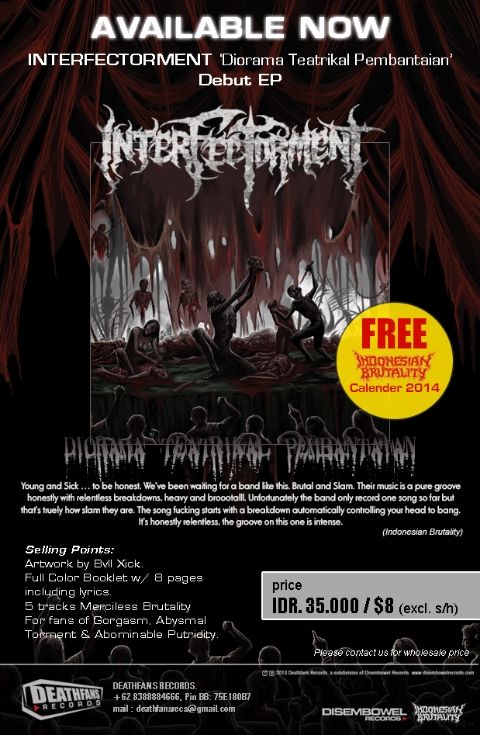 Digging Up debut Full Length in early 2014 | update 30-12-13
DIGGING UP - Disseminated Inapparent Infection
"Digging Up, always makes you want to dig it, everytime. The band formed since 2005 in Bandung, Indonesia. a new generation of sickness that makes brutal community
more and more crowded with increasing digging up. its simple words "If You Have Disgorge so We have the incredible Digging Up"".even better than the US BDM bands nowadays, welcome to Indonesian Brutality"
http://www.reverbnation.com/diggingup
ROTTENOMICON - Renunciation the Anatomic Perverse to Beheading the Nation
"Rottenomicon, their music strongly remind you to the era of 90's. Suffocation, Cannibal Corpse, Morbid Angel to old Deeds of Flesh
are a big influence in creating their music style. They are very talented musicians and they managed to write all the songs
with some sort of identity, drawing influences from the right places is not an easy task, guys ... if you have an extraordinary
Death metal music taste, so, you want go wrong in expecting their first full length."
http://www.reverbnation.com/rottenomicon
Tenggorokan sign with Disembowel Records | upd. March 2014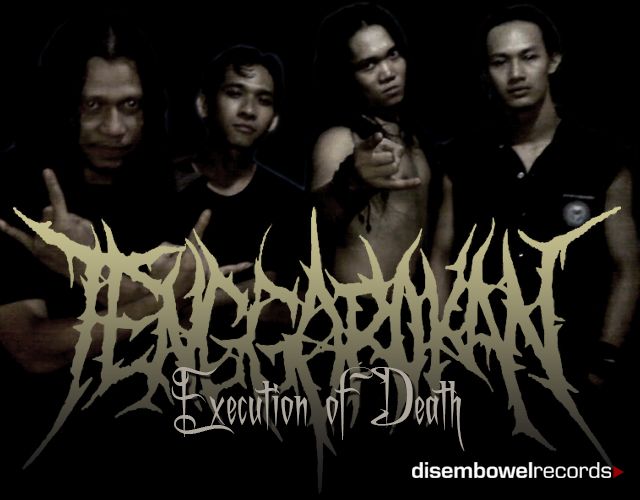 We are extremely proud to announce that Tenggorokan has joined the Disembowel Records family for the release of their first debut Full Length entitled "Execution of Death". Their music combining influences from favorites such as Morbid Angel, Cannibal Corpse and Hate Eternal. Keep your eyes peeled and watch one of the best Indonesian Brutality bands expand to international acknowledgement, the album will destroy you.
http://www.reverbnation.com/TENGGOROKAN