This big pile of awesome music was waiting for me when I arrived home today!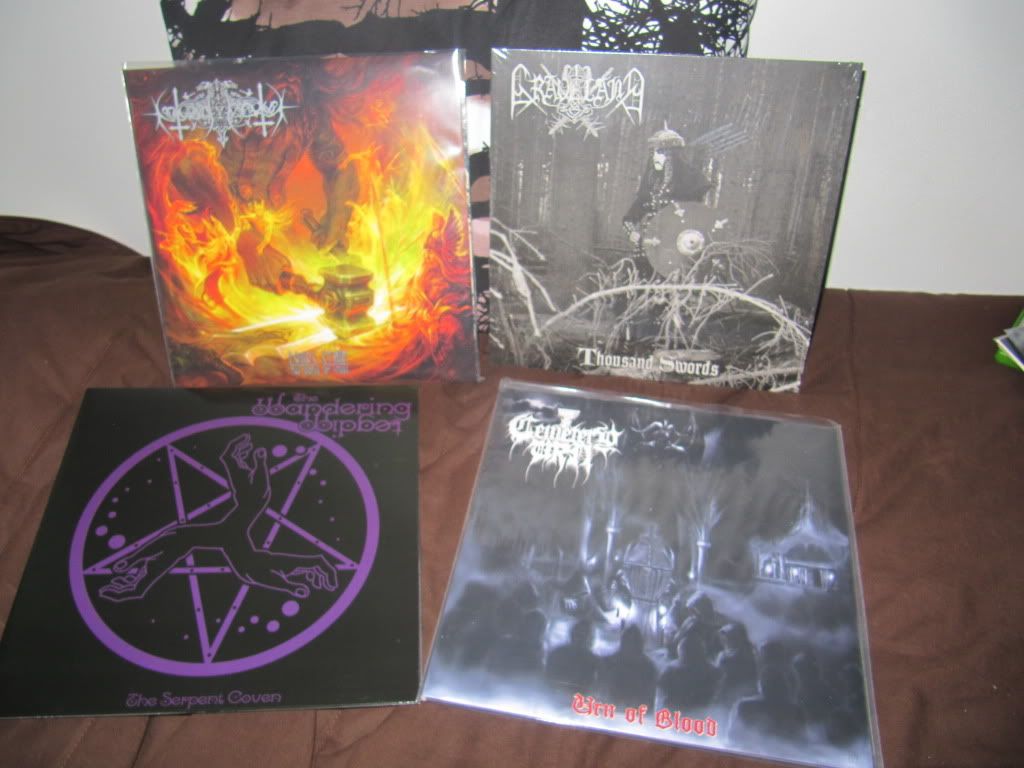 Nokturnal Mortum - Голос Сталі (The Voice of Steel)
Graveland - Thousand Swords
The Wandering Midget - The Serpent Coven
Cemetery Urn - Urn of Blood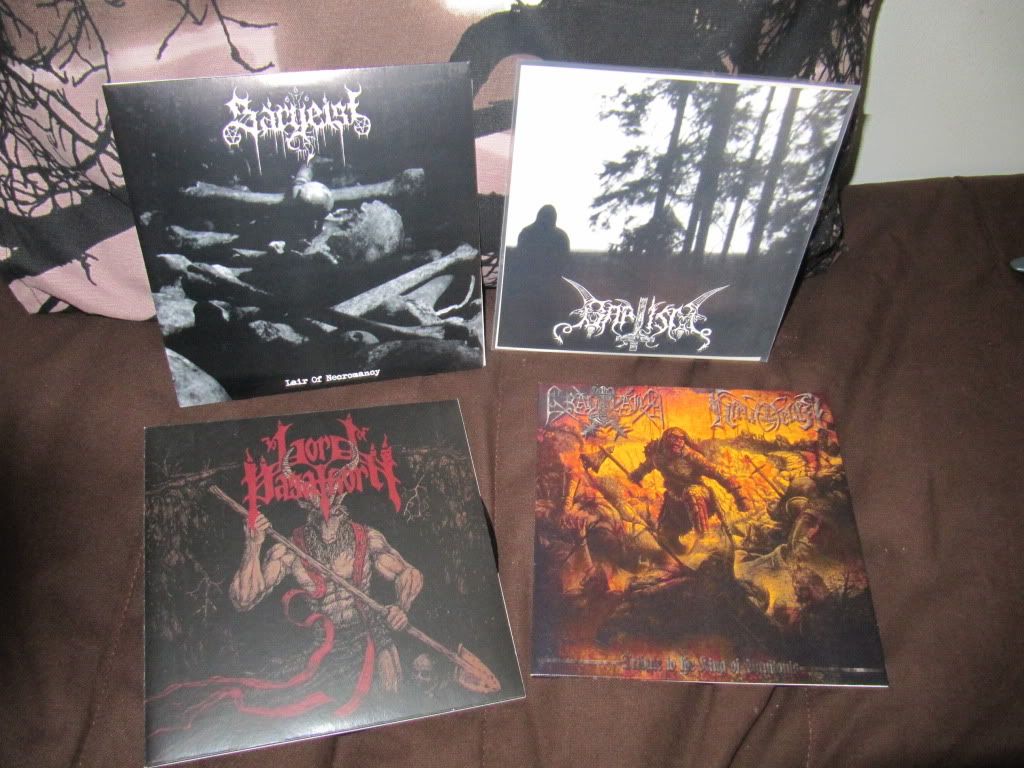 Sargeist - Lair of Necromancy
Baptism / Uncreation's Dawn split (I need only "Grim Arts of Melancholy" DLP to complete my "Baptism" vinyl collection)
Lord of Pagathorn Shine - Through My Scars, Morning Star!
Graveland / Kreuzfeuer - Tribute to the King of Aquilonia
Sorcier Des Glaces - The Puressence of Primitive Forests (Pure perfection)
Pyhä Kuolema - Saavun vaikken kulkisi (Finally decided to get it)
Graveland - In the Glare of Burning Churches
Темнозорь - Horizons...
Темнозорь - Вольницей в Просинь Ночей (Folkstorm of the Azure Nights)